JOHANN CRUCIS FINNANZZA – SAO PAOLO, BRAZIL 1985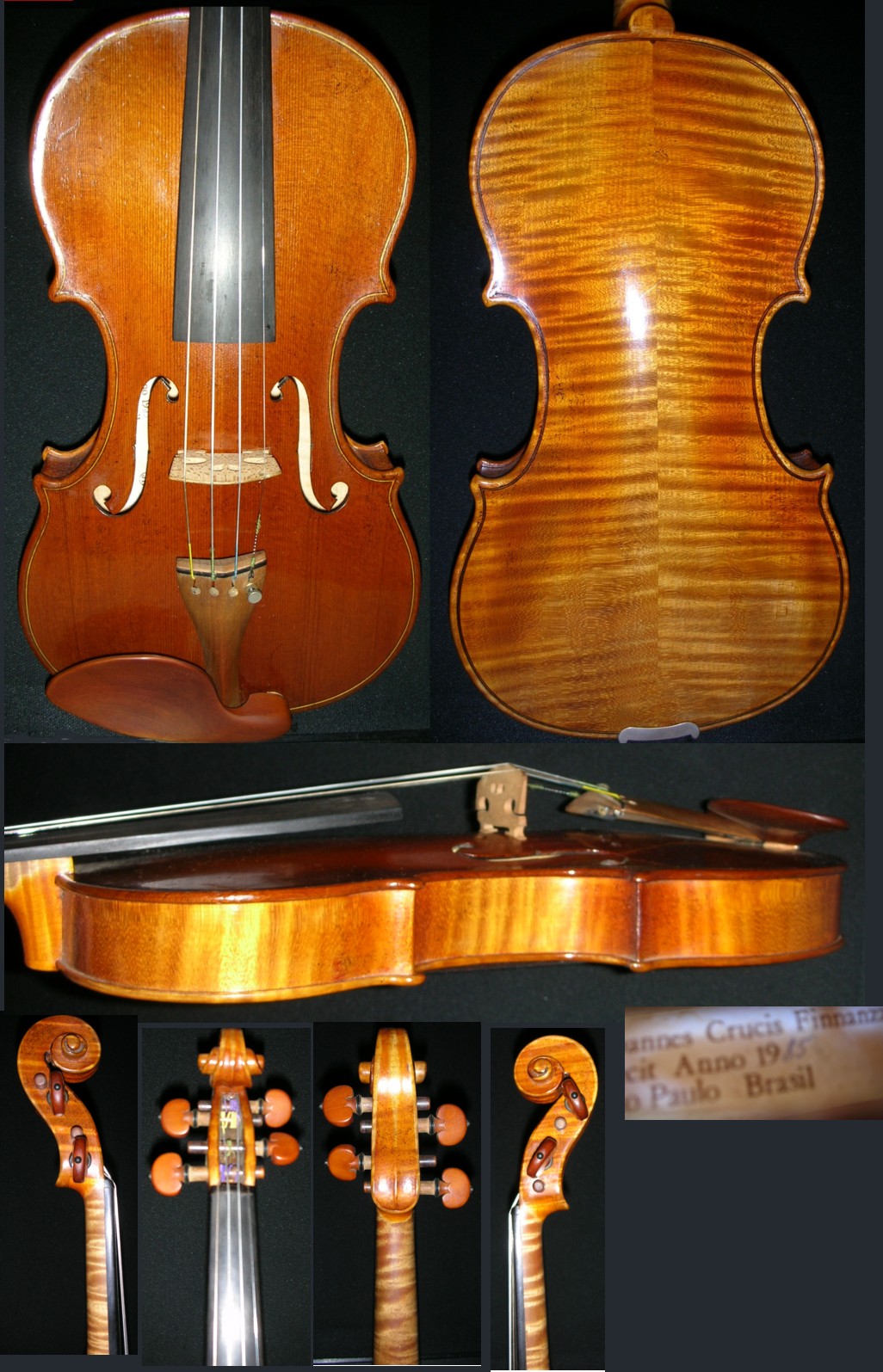 A maker whose real name is Joao Pereira Cruz created quite a storm of enthusiasm and became a favorite among many prominent violinists in the 1990s when he lived and worked in the USA. This violin is an early example dated 1985. The top rather than being made of spruce is made of Western Red Cedar. The back, ribs and scroll are of traditional flamed maple of a handsome curl.
The sound is big, bold and even across all registers.
valued at $5500