BEIJING DXKY 7/8 SIZE – 2012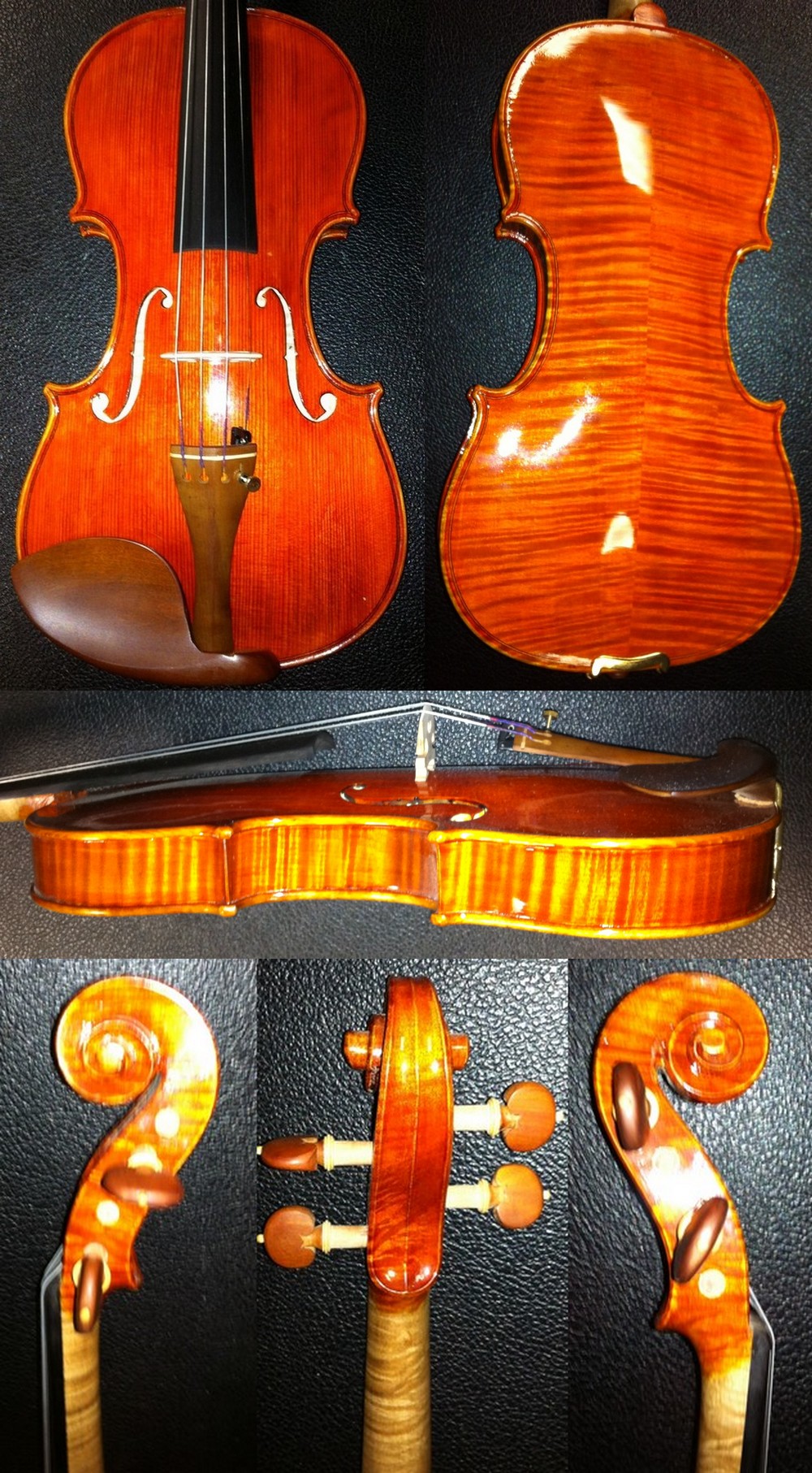 Beautiful choice of wood and excellent craftsmanship. With a back length of 13 7/8″ this is an instrument just a fraction under full-size, suitable for a pre-or-early teen, or someone with smaller hands. We listed it as a 7/8, however it is closer in size to a full (4/4) violin, sometimes referred to as "ladies" size.
In spite of its smaller size, this violin boasts very ample sound of fine quality – even on the G string, and easy, nimble response.
valued at: $450.00