JOHN JUZEK "MASTER ART" – PRAGUE, 1910 (out on approval)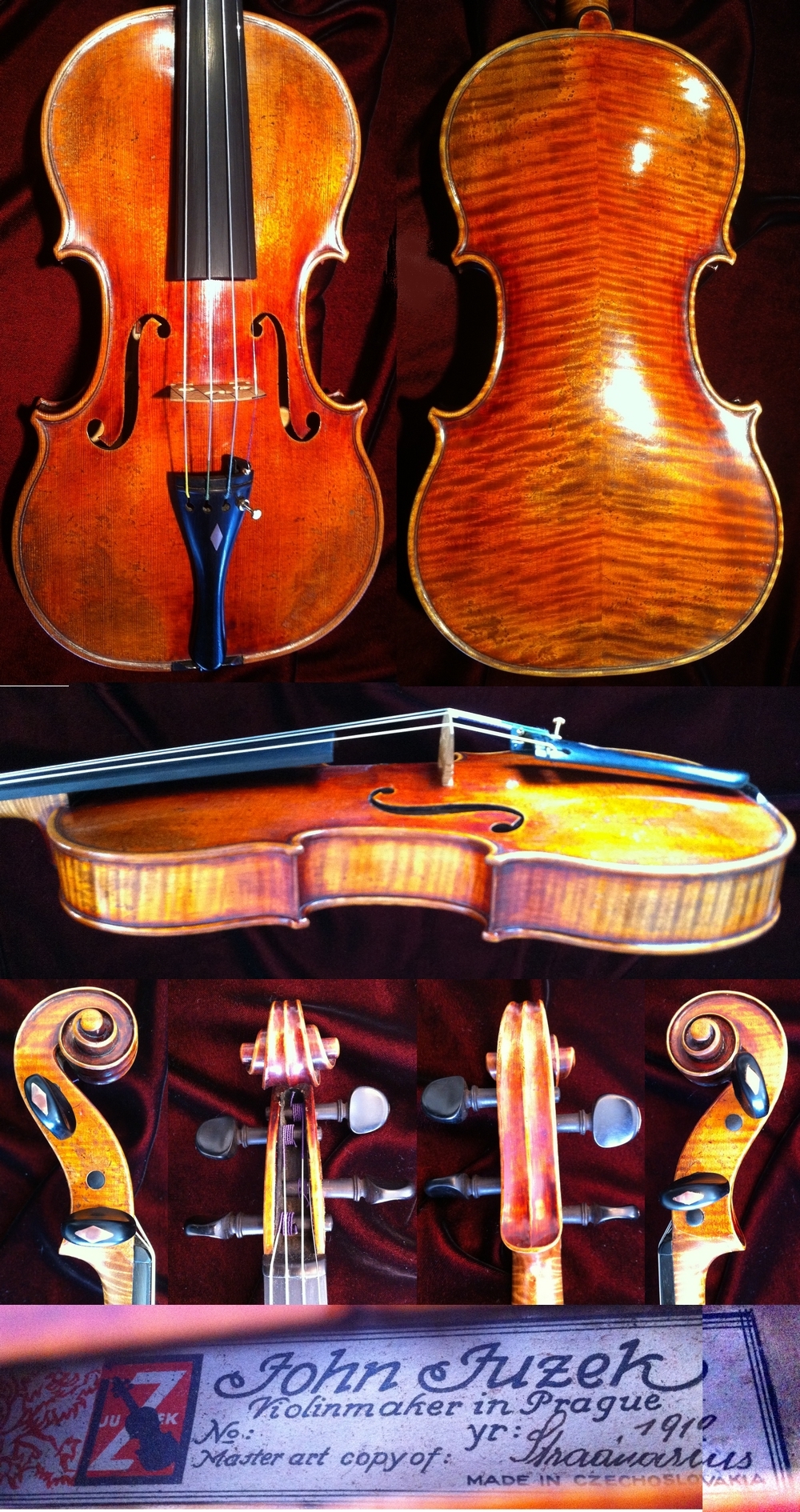 Beautiful and immaculately preserved early "Master Art" violin. These sought-after violins in limited edition are entirely handmade by the Czech violin maker Janek Juzek, anglicized into "John." His brother Robert established a business in New York to import the violins made by John.
For his Master Art series, Juzek personally selected the finest woods and lavished considerable time and attention to details of construction which helped establish Juzek as a household name among string players and teachers in the USA from the early 20th century until today.
This MA violin was based on the Stradivari pattern. It is in like new condition with no damage and little wear despite being nearly a century old (Juzek was not adverse to antedating his violins) We believe this example to date from the early 1920s. The two piece back is dramatically flamed maple perfectly bookended. Ribs and scroll of matching stock.
A rare find!
valued at $6500